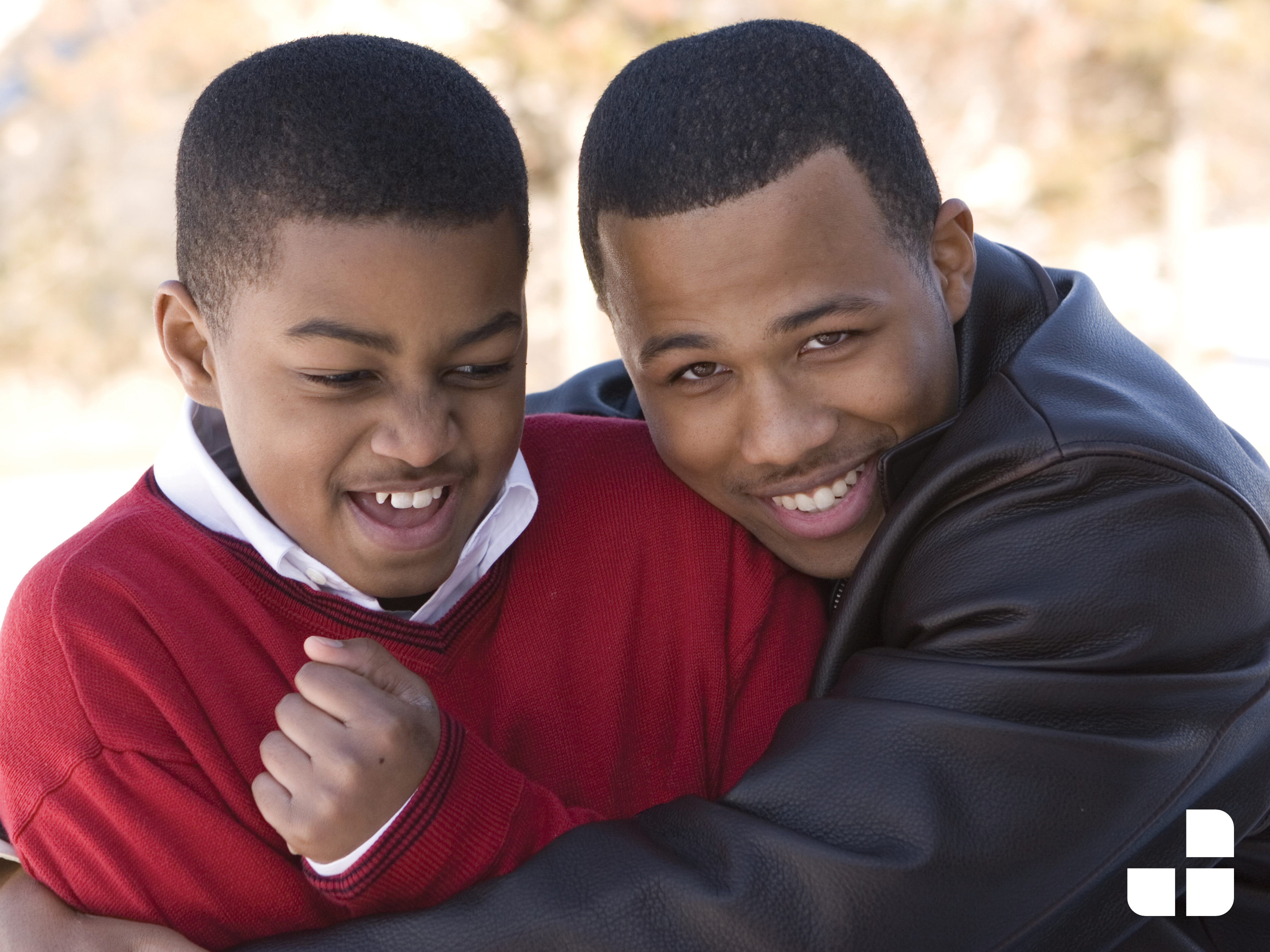 Meet Dawson and Edmond! 
They're two brothers who love playing football and have spent the last year turning their life around.  
Both boys were not in a safe home environment. Their mom was struggling with substance abuse issues, which greatly affected them. The brothers were often left to take care of themselves, causing the kids to miss over 100 days in a single school year.   
As the family's problems intensified, Daniel, a Family Partner with CEDARS, stepped in to help the family make a lasting change.   
When Daniel first met with the family, he talked with each member individually to begin building relationships with them. They discussed their interests, goals and even their triggers. Daniel did everything he could to ensure the family knew he was there to help.    
As soon as Daniel started to teach the family new skills, the boys began to make a change. Unfortunately, their mom was not showing the same progress, so Dawson and Edmond went to live in a foster home. Daniel continued to support the brothers and witnessed a much-needed turnaround in both their lives.  
Dawson and Edmond's new foster home gave the boys stability, teaching them to complete daily chores and holding them accountable to be at school every day. The foster parents also learned from Daniel how to best communicate with the boys, which ended up making all the difference.    
Dawson and Edmond are new young men. They have not missed a day of school this year and even joined the football team. Daniel continues to support the boys while helping their mom work towards reunification.   
CEDARS is here for kids, here for families and was here for Dawson and Edmond when they need it most.