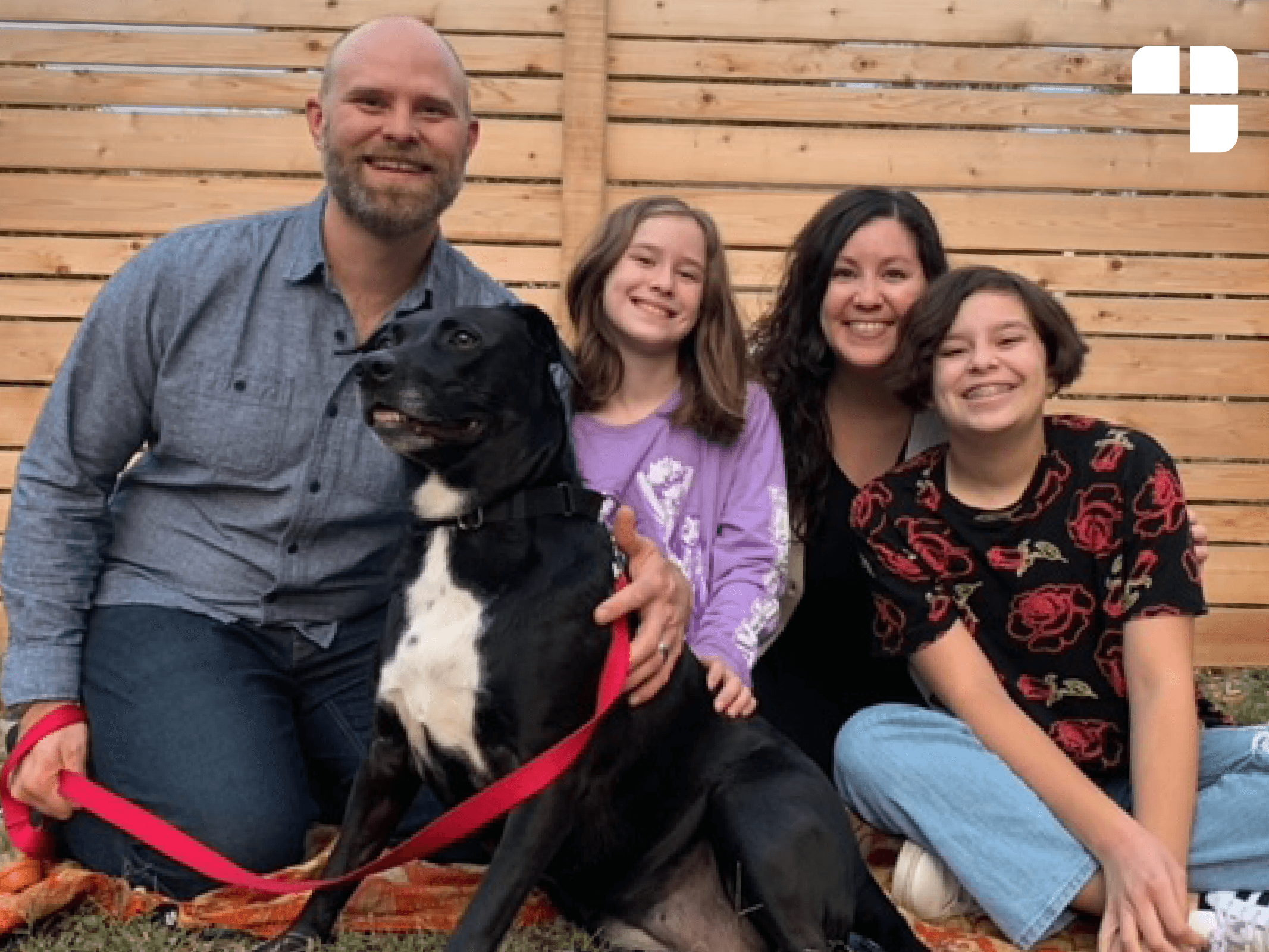 Miriam and Joe started their foster care journey four years ago. 
They were raising two young kids of their own and enjoying every minute of it. However, they felt a tug at their heart – a tug to help more kids in our community. 
That's when they came to CEDARS to become licensed foster parents. 
"We identified early on we wanted to be a safe place," said Miriam. 
The first few months of being a licensed home, Miriam and Joe provided respite care; temporary care for foster kids placed in other homes. 
The family enjoyed welcoming kids for a few days at a time and planned to continue with respite care until two years ago when Miriam got a call about two young boys needing a foster home. 
One boy was four months old, and the other was two years old. They were coming from a Spanish-speaking home, and their case worker was looking for a foster home where the language was known, making Joe and Miriam the perfect fit.  
The couple sat down to discuss this possible new addition to their family. They ultimately decided they were not ready and said no with hopes the brothers would find a loving foster home. 
The next day Miriam got another call. The boys still needed a home. 
This time the entire family sat down to talk. Miriam and Joe explained to their kids that these boys needed a safe, loving home. They all agreed that the brothers would find that in their home, so they decided to say yes. 
The family was excited to welcome the two boys into their home, but they soon learned that the four-month-old baby needed more specialized care. He was diagnosed with Down syndrome, and he faced various additional health problems that the Heiders had not anticipated. Providing care for these boys became a bigger challenge than expected, but they were not going to give up on them. Miriam said she and Joe decided they were "in it until these boys go home." 
The family's support system decided they were going to be there until the boys went home too. Friends, coworkers and family members stepped in to get the family car seats and beds for the brothers while providing emotional support as well. 
"That was really amazing to see people come together," said Miriam. 
Their CEDARS Foster Care Specialist, Harlee, offered additional support. She helped connect the family with in-home care and even a therapist for the older brother. 
Then, in March of 2020, the family faced a whole new series of challenges with the spread of COVID-19.  
In-home care stopped to prevent the spread of the virus, forcing both parents to take a step back from work so they could provide care for their kids. Scheduled visits with the boys' biological parents went virtual, which wasn't easy for the toddler and baby. The Heiders also faced the extreme stress of quarantining for months to best protect the vulnerable baby's health. 
"The beginning was super rocky," said Miriam. 
In addition to navigating the pandemic, the family still faced the expected challenges of fostering. Miriam and Joe initially struggled to make time to connect with their biological kids, especially since the boys needed so much of their attention.  
A few months into the pandemic, Miriam, Joe and their two kids started having family time after the boys went to bed. They would play games and watch tv shows together! Miriam added that slowing down and having this concentrated family time was the silver lining of the entire pandemic. 
As the family got used to this new way of life, they continued to make a lot of happy memories. Miriam loved seeing the way her kids bonded with the boys. They even took the initiative to start learning Spanish so they could better communicate with the brothers. Miriam laughed explaining how the oldest boy would sometimes correct the family when they didn't use the right word. 
After nearly two years, the family got a call that the boys could now go live with their adult siblings and their kids. 
A tear rolled down Miriam's eye as she explained how difficult it was to say goodbye to these two kids who had become such big parts of their family. She paused, took a deep breath and added that reunifying with their family was what was best for the boys though. She and Joe were happy to see them reconnect with their roots. 
It has been two months since the boys left the Heider's household. They are enjoying life in their new home, something they get to share with their former foster family as they stay in contact and visit each other. 
Recently, Miriam, Joe and their two kids were named CEDARS Foster Family of the Quarter because of the impact they made on those two little boys. 
Reflecting on her experience as a foster parent, Miriam is happy to have made an impact on kids in need. She urges those who feel a similar tug on their heart to welcome kids into their home as a foster parent. 
"They need one place in this whole messy system that makes them feel safe and loved," said Miriam. 
Thank you, Heider Family, for being a home that makes kids in our community feel safe and loved. Thank you for helping foster kids see all they can be!