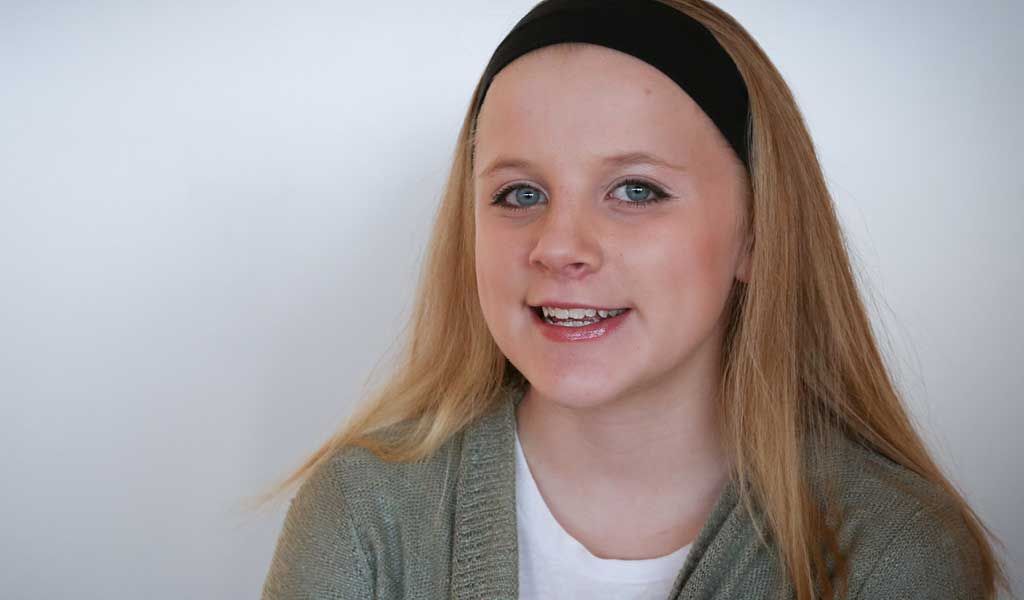 We met Cassie when our Street Outreach Team visited a local high school during their Food Market, a time when students can pick up groceries to take home. Our team was there to hand out snacks and information about how we could be of help. 
Cassie gratefully took a granola bar and a card with information about our Youth Opportunity Center, a drop-in center where youth can get a warm meal, personal hygiene items, help with laundry, job and housing applications, access to emergency shelter, group programs and more. Cassie briefly shared a little about how her mom works a lot and she gets lonely at home. The team invited her to drop in at the YOC whenever she wanted. 
A few days later, she did. When she shyly opened the door and came inside, our team was right there to greet her. They remembered her and asked how she and her mom were doing. 
Cassie shrugged and said things were fine. As they talked, it became clear to team that Cassie had come that day not just to escape the loneliness of an empty house, but because she needed some food assistance. 
We gave Cassie a box of food to take home. She stood there with the box in her arms and said, "I get all of this?"
She had expected a granola bar, or maybe two. But she hadn't expected enough for both herself and her mom for a few days. She teared up. You see, there wasn't any food at home. Even though her mom worked long hours, all of her paycheck went to pay bills. A recent visit to the emergency room meant that they didn't have any money left for food. 
She told our team that for the first time in a long time, she had hope again that she and her mom were going to be okay. Knowing that she could come to CEDARS for support helped alleviate some of the fears and burdens she was carrying. 
It's thanks to our generous community of supporters that our Street Outreach Team is able to build relationships with youth like Cassie and give them the support they need to be successful. And we will continue to be there for as long as they need us.