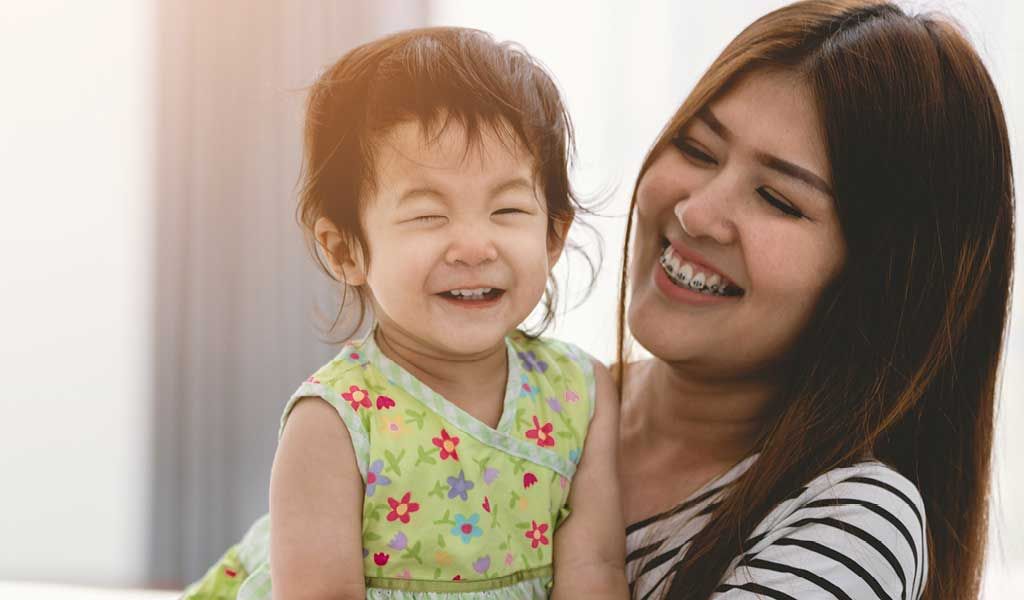 Bonnie has made amazing progress in the past year thanks to support from our caring community.
As a young mother with no close family or friends to help out, Bonnie felt overwhelmed by all the pressures and responsibilities of being a mom for the first time to daughter, Jade.
To make matters worse, Bonnie was facing a crisis in her housing situation. 
Thankfully, we learned of Bonnie and Jade's situation and thanks to the generosity of our community of supporters, we walked alongside Bonnie and Jade while positive changes could be made in their lives.
We quickly got Bonnie and Jade into safe and secure housing. As this was just about one year ago, our generous supporters helped us obtain basic essentials for their new home as well as gifts for both of them to unwrap, making their holiday season magical.
Without that support, Bonnie didn't know how she would have been able to afford presents for Jade. And in fact, she said it was the first time she had received a gift that hadn't come from a discount bin or a dollar store. 
But more than the presents, Bonnie was thankful for the assistance she received from CEDARS staff. You see, Bonnie had mental health issues were affecting her parenting.
Bonnie, like too many others, experienced a childhood filled with turmoil and chaos. This led to anxiety, depression and other issues affecting her ability to actively engage with Jade. 
But because of support from our caring community we are able to embed a clinical team of therapists into our work serving vulnerable children, youth and their families. Bonnie didn't have to wait two years for help. We started therapy with her right away. 
Since she began meeting with our team regularly, Bonnie has made significant progress. In addition to supporting Bonnie's mental health, our team provided practical parenting advice for Bonnie. 
Parenting styles are often handed down from one generation to the next. Bonnie didn't have anyone in her life to serve as a role model in parenting, and often felt as if she were feeling her way in the dark. She eagerly applied whatever advice our team had for her, and her relationship with Jade grew stronger because of it. 
We'll continue walking alongside Bonnie and Jade as they continue to grow as a family, supporting them whenever they need it.