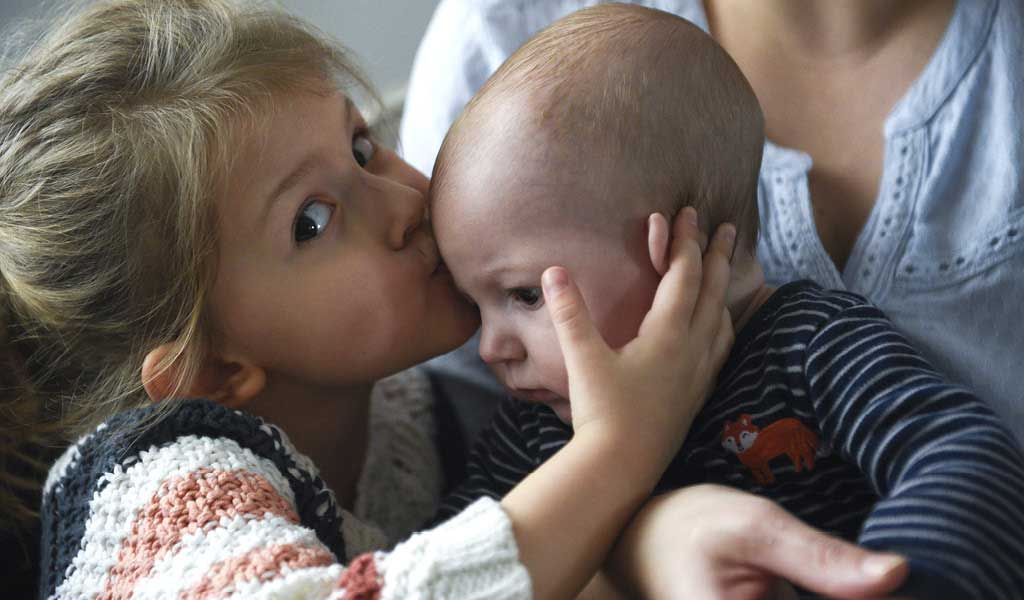 Among the many ways that CEDARS brings safety and stability into the lives of kids and their families is through foster care. Our network of loving foster families dedicate hours of personal time to their own training so that they can give kids the very best care. This might sound daunting, but many CEDARS foster parents, like Carl and Isla, would tell you that if they can do it, so can you. The unmatched level of support they receive from the CEDARS Foster Care team - phone calls, video chats, deliveries of board games or diapers - means they can focus on the important part of caring for the kids. 
When Carl and Isla got the call late one evening that little Alicia, her baby brother Thomas and her older sister Penelope, needed a safe home, they said yes. With not much time to prepare, the couple was worried about how this sudden increase in the number of their family members would affect them, but before the kids arrived, the CEDARS team showed up with car seats, diapers and formula to get them started. 
That night, the kids were scared to be in a new home, but Carl and Isla got them changed into clean pajamas and tucked into bed. It wasn't long before Isla heard Alicia and Penelope crying. They were both having nightmares. She ended up sleeping that night - and many more - on the floor of the girls' bedroom, to help comfort them. 
Just when the kids started to settle in, COVID-19 upended their daily routines. Both Carl and Isla started working from home. Trying to care for the kids' needs while working was proving to be a challenge. Additionally, Carl and Isla, along with the CEDARS Foster Care team, had been working to help the kids visit their biological parents. Carl and Isla were worried those fragile relationships could quickly vanish if visits didn't continue. 
Thanks to the generosity of our caring community, the CEDARS Foster Care Team delivered age appropriate games and toys for the kids to play while Carl and Isla worked. The toys also proved useful during video chats with the kids' biological parents. At first Carl noticed that the kids and parents struggled to connect over video chat, but when he introduced the toys, even though the connection was limited by a screen, the kids could play with their parents. 
With flexibility and innovation, Carl and Isla are making a huge difference in the lives of Alicia, Penelope, Thomas and their parents. 
May is National Foster Care Month, and we'd like to take a moment to thank our dedicated CEDARS foster parents and CEDARS foster care team who work every day to better the lives of kids and their families. Thank you! 
Right now there is an urgent need for foster families. Every month, we must turn away dozens of kids because of a lack of foster parents. As we make our way through this difficult time, the need for foster families will only increase. As a foster parent, you can make a real and lasting difference in the life of a kid who needs hope for their future. And CEDARS will be with you every step of the way. If it is in your heart, please let us know you are interested in becoming a foster parent.