CEDARS Historical Book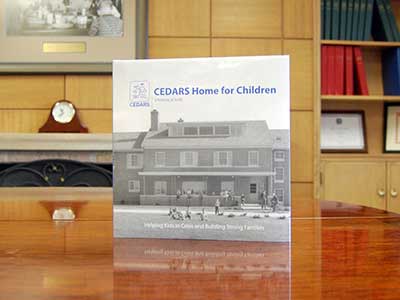 The CEDARS story has always been about caring adults providing safe refuge to children and youth who had no other safe place to spend the night. When the Reverend Charles and Alberta Danner opened their hearts and home to one little boy in need, did they know that within a year, they would be caring for 22 children? Could they imagine the impact of their work seventy years later?
In the seventy years of serving children, youth and their families, CEDARS has collected many inspiring stories and photos of safety, stability and enduring family being brought to children in crisis, and the caring adults who make it possible.
These heartwarming stories are all found in the new book, "CEDARS Home for Children: A Historical Look." A copy of the book is yours, free with your donation of $50 or more.