Family Resources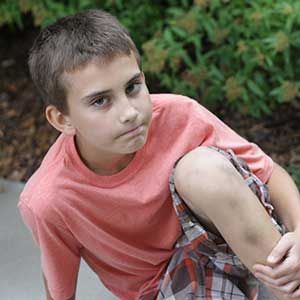 Parenting is tough.
CEDARS is here to help you get your family back on track.
We want you to know we understand. You're not alone. We get it.
We've been taking care of kids and supporting parents for over 70 years.
We've heard it before.
"My kid is acting out in school."

"My child is out of control, drinking and using drugs."

"I need a break tonight."

"Consequences don't work anymore."

"I don't know what to do."

"They're sneaking out at night."
Parenting is one of the most rewarding and powerful experiences in a person's life. For many, it is also the most overwhelming and stressful of experiences. Though you might be feeling pressure to be a "good parent," know that being a "good parent" can mean a variety of things.
Also, parenting doesn't always come naturally. No one is born knowing everything there is to know about parenting, and that's okay.
CEDARS Family Resources focus on maintaining healthy connections and helping families remain together with services designed for the whole family.
We'd love to talk with you about how we can help. We work with families with children at all stages; from pregnancy through the teenage years. 
Every child is unique. So is every family. Sometimes we lose sight of how this diversity can be a source of strength. Instead, we argue, fight, lose control. Let's take some of that pressure off. Our team knows how to walk alongside parents and kids alike to help identify and achieve goals, find resources and build relationships.
Give us a call at 402-436-5437. Talk to you soon!