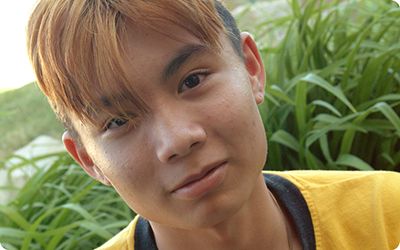 When we first met Sander he was unable to look any adult in the eye. This lingering impact from childhood abuse was negatively affecting his ability to be actively engaged in a number of activities in life, including school. At school, he was distrustful of teachers and didn't like sitting still in the classroom. His teachers, unaware of his history, thought he was being disrespectful.
Sander's teachers and other adults in his life misunderstood how Sander was interacting with them and often grew frustrated. This made Sander afraid and led him to avoid participating at school and at home, skipping school altogether and running away.
When Sander's truancies became a burden to his success we were contacted because of our experience in supervising and advocating for teens with a history of unaccountable time.
We provided Sander with a high degree of one-on-one support not only to keep him safe and in school, but also to help him learn to engage with the adults in life. We also provided Sander with necessary therapeutic supports so that he could overcome the traumatic experiences in his past.
As we demonstrated for Sander that we only wanted him to succeed, he slowly began to see for himself that success was possible. We facilitated interactions with safe adults in Sander's life and encouraged him to make eye contact and shake hands. Sander quickly proved that he could interact not only with his fellow students but with his teachers and his principal.
As Sander grew confident in himself, he didn't need the level of support we were providing. We wanted him to stretch his wings, practice this confidence and gain experience without us at his shoulder.
We have since heard from his school administrators that his grades are improving, and he is on track to finishing high school on time. We are so proud of his hard work!