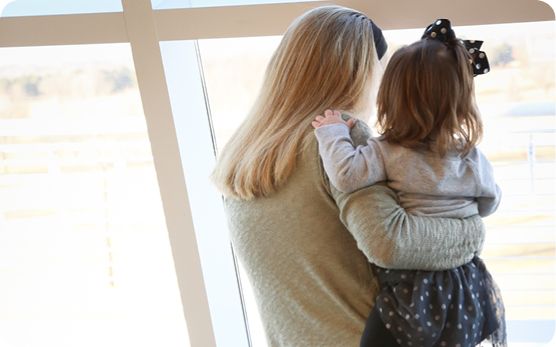 April is National Child Abuse Prevention Month. Although CEDARS works every day of every month to prevent child abuse and bring safety and security to children, we'd like to take this opportunity to highlight the impact our important work has in keeping children safe.
What is child abuse? Read more about what puts children at risk and what we all can do to prevent child abuse and neglect.
Nalya sought our support for her family when she was at a breaking point. Having experienced severe trauma in her life, the single young mother struggled with activities that might seem easy or normal for others. One especially traumatic incident left her afraid of public transportation. This became a barrier for Nalya as she didn't have a car. Often doctor's appointments for her and her young children, as well as job interviews, were too far away to walk. Even getting to the grocery store was a challenge. Nalya's children were at risk for experiencing neglect because of Nalya's personal struggles.
Thanks to generous funds from community supporters, we were able to connect Nalya with a mental health professional so that she could work through the traumas that were keeping her from engaging successfully in her life. Our team also provided valuable information on healthy meal planning and monthly budgeting so that Nalya could provide the best possible care for her young children to help them reach their full potential.
After months of therapy, coaching, and our team's guidance, Nalya felt confident and independent for the first time in years. She is excited—as are we—to watch her young children grow up in a healthy, safe home.
Our dream is that every child would be spared the trauma of abuse and neglect—a dream made possible only by the generous support of donors such as you. This month, if you are in a position to do so, would you thoughtfully consider making a gift? Your support makes all the difference in the lives of children like Nalya's!