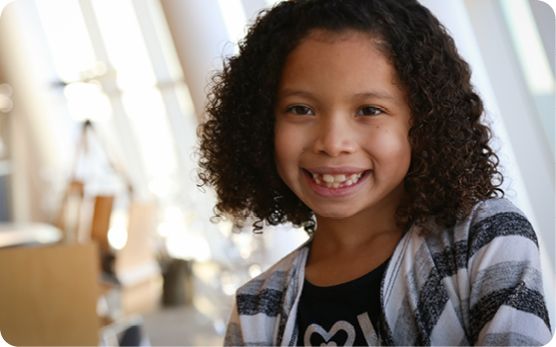 In May we celebrate National Foster Care Month. Every month over 200 children in need of safety are welcomed into our loving foster homes. Anna was one of those children.
Anna came into our care after experiencing severe neglect at home. Our team immediately identified a loving foster family for her. As you might imagine, this ten-year-old girl was feeling a lot of emotions. She was away from the only home she had ever known and facing the realities of the neglect she had experienced.
At times these emotions were too big for her to carry all by herself. Our expert team was right there to ensure Anna and her foster family had guidance in finding the best way to channel these emotions. Sometimes, one calm voice or face can bring peace to an entire situation.
Our team provided Anna with a journal, something she had never had before. Anna has been writing in her journal every day. This has helped her to process what she has experienced and what she is feeling. Since starting to journal, Anna has been able to open up about her emotions and talk with her foster family about what she is feeling.
At the heart of the CEDARS organization is the mission to provide safe refuge for children who have no other safe place to stay. We know that the best place for a child is in a family setting. That is where a child will discover a healthy understanding of relationships, learn to connect and how to develop a healthy family of their own one day.
We are so grateful for the foster parents who share their hearts and homes with children who are in need of a safe place to live. We are also thankful for you, the caring individuals who make this work possible. Because of you, the children are safe and growing in caring families. Thank you.