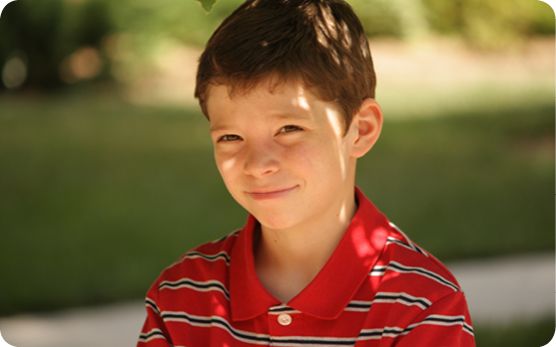 Nine-year-old Tyson came to CEDARS when caring neighbors reported concerns about his home life. We immediately identified a loving foster family for him. Like all children do, Tyson needed to live in a house where he could experience the everyday routines that make a home, as well as build trusted relationships that will give him the foundation for a successful future.
Tyson had many big emotions about the changes in his young life. He felt a sense of loss at leaving the only home he had ever known. He felt embarrassed because he was in foster care and struggled to relate to his friends. He also felt guilt for liking his new foster family. These emotions, plus many others are common for a child in Tyson's situation. But his foster parents persistently and gently demonstrated love, understanding and support.
After just a few months, Tyson became comfortable enough to talk to his foster parents and our staff about his feelings. He was able to express himself and we listened. It was this acknowledgment of his feelings that gave Tyson confidence to open up and share more and also to feel comfortable in his new home.
Since then, Tyson has started to think of himself as a leader among his friends and asks how he can help both with his friends and at home.
As always, we feel incredibly grateful for your confidence in our work and commitment to the children in our care. It is thanks to your support that children like the Tyson have safe, loving homes and bright futures. Thank you.