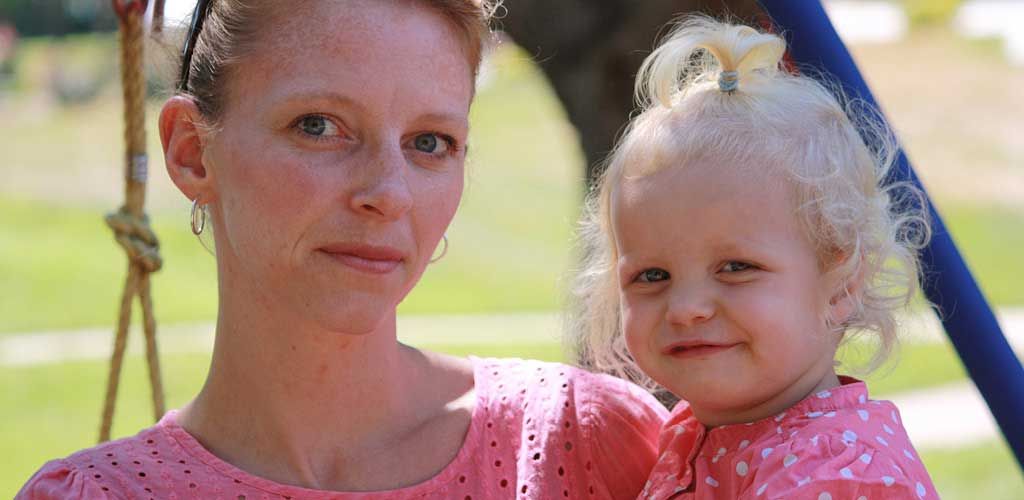 We love to hear from former kids and youth for whom we've had the honor of caring. Hearing about their successes lifts our spirits and encourages us to continue the important work of helping children and youth achieve safety, stability and enduring family relationships.
Recently, Alana called to give us an update on her life. When we met Alana a few years ago, she had just found out she was pregnant and didn't have any adults in her life she could turn to for support. At the time, Alana was bouncing around between friends who could provide her with short term places to sleep, but Alana knew she needed some stability in her life. Not only for herself, but also for her soon-to-be-born baby.
When we learned of Alana's situation we knew we wanted to play a supportive role for her. In addition to getting Alana set up with safe and stable housing, our team came alongside Alana to offer help as she prepared for the birth of her daughter.
At first, Alana was hesitant, as she had not been able to trust adults previously, but as she and our team got to know each other, they formed a bond. It was this bond to trusted adults that allowed Alana to open up about her fears of becoming a mother. Our team provided resources to help her learn what she needed to know before baby came.
Alana's daughter is now two years old and the two are safe and healthy together.
Alana said that without the caring support she found at CEDARS none of this would have been possible. It was because CEDARS staff listened to her concerns and validated her feelings that she had been open to learning how to be a good mother.
But giving us an update on her life wasn't the only reason Alana called.
The second reason Alana called was that she is now the store manager of a local business. She had struggled before to find work due to preconceived notions of what a youth involved in the child welfare system must be like, and she didn't want that to happen to others. Alana wanted us to know that she was willing to hire youth that others might overlook. If any youth in CEDARS care needed a job, we should send them her way.
Going from a scared teenager who was struggling and facing homelessness to a confident young woman, giving back to the community, Alana has been on a tremendous journey. We are honored to have been a small part of her story and grateful for the support we receive from our community that we were able to pass on to her.