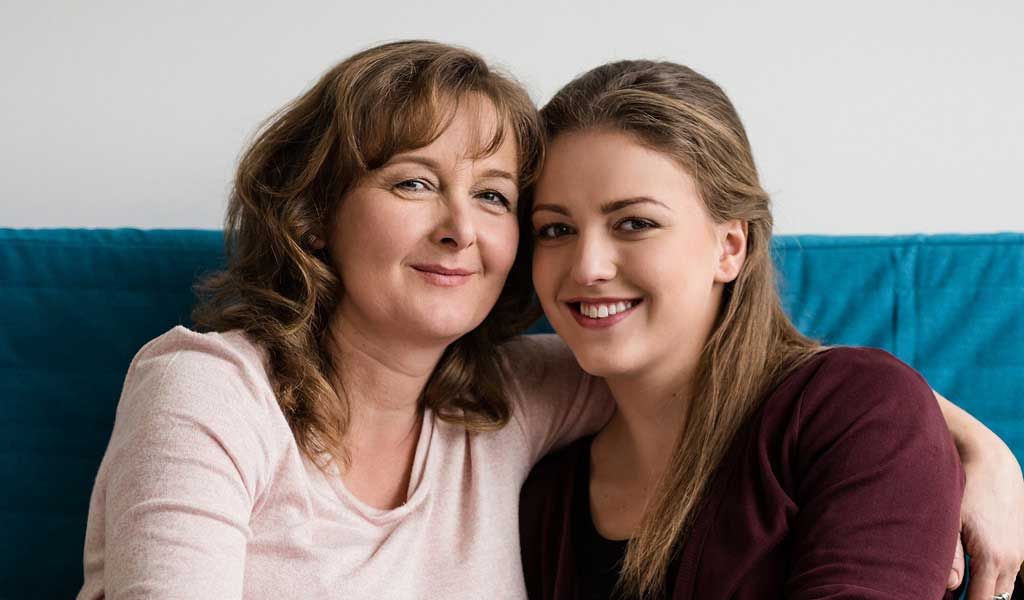 For many, the image that comes to mind when thinking of foster care is one of babies or young children. But the reality is that many older youth and teens enter foster care because they need a safe and stable place to live. Some of these teens are able to return home to be with family, some are adopted and some age out at a certain age without a permanent connection to a family. In some states that age is 18. In Nebraska the age is 19.
Unfortunately, for Colbie, the circumstances in her young life led her to age out of foster care. Her story isn't unusual. According to the National Foster Youth Initiative, more than 23,000 foster children will age out every year.
Though Colbie aged out, she wasn't alone. She had a network of support through CEDARS Foster Care. Her foster mom, Anita wanted Colbie to continue to be successful as she grew into an independent young woman. That's why Anita kept a bedroom open for Colbie when she left for college. Anita knew that for former foster youth, a college degree is an elusive thing. According to a report from PEW, foster youth who graduate high school are far less likely to go on to college. And for those that do, they are more likely to drop out.
Anita remembered the types of supports she had received from family while she was in college: going home on breaks, doing laundry, having a listening and supportive ear. Those are the things she knew Colbie wouldn't have as a former foster youth in college. When Anita made the decision to keep a bedroom open for Colbie, she made sure that Colbie knew that she was welcome to come home on breaks as well as on regular weekends to do laundry. Anita also made sure Colbie knew that she could always text or call if she needed to talk.
Colbie has indeed taken Anita up on the invitation. She has come home over breaks at school and has given Anita a happy surprise by showing up with laundry, and sharing stories of life at college while the wash cycle runs. She is on track with her education and eager to finish her degree. Anita suspects that without her support and the support of the CEDARS team, Colbie might have become overwhelmed by her first year at college and dropped out.
We are so proud of Colbie on her hard work in college and of Anita for opening her heart and home to a youth in need.
If you are interested in learning more about fostering, check out the steps to becoming a foster parent, or fill out this quick and easy form to request more information.