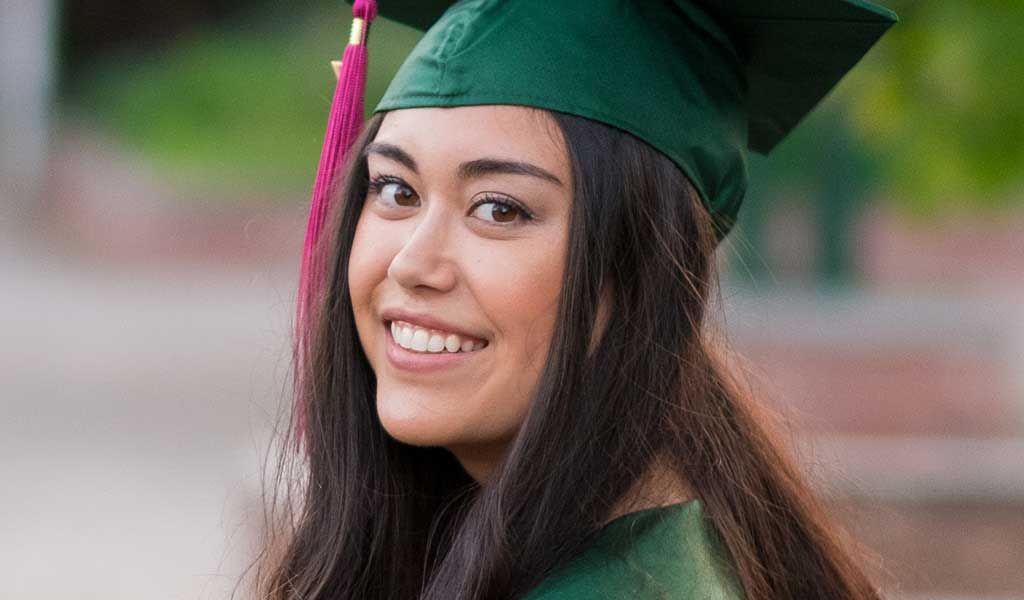 Each spring, CEDARS hosts a Success Celebration to honor the hard work and great strides taken by many of the youth we have the honor of serving. Some of the youth celebrate their graduation from high school. Others celebrate passing a certain class or bringing up their GPA, while others celebrate a positive change in attitude, staying on the right track, or meeting personal goals.
These are all major achievements given the obstacles these youth face every day, such as instability at home, homelessness or other crises.
This year, we were pleased to celebrate with Shannon, who graduated from high school and is planning to continue her education at a local community college in the fall.
We first met Shannon when she was 17, a new parent, and experiencing homelessness because she was leaving an unsafe living situation in order to protect her daughter. Her school alerted our Street Outreach Team to her needs and we came alongside her with food and hygiene supplies for her and her baby while we arranged for safe, stable housing.
Once Shannon and her baby were established in a safe apartment, the CEDARS team helped provide them with furniture, food and diapers.
Shannon was determined to create a good life for her and her baby. In addition to focusing on her school work, Shannon got a part time job at a fast food restaurant, working nights and weekends to provide for her daughter.
This spring she graduated from high school and was awarded a scholarship to the local community college where she plans to pursue a degree in social work. After her bachelor's degree, Shannon plans on obtaining her Masters of Social Work degree so that she can help more kids and families who face situations similar to her own.
We were honored to help celebrate Shannon's successes academically as well as personally, learning how to care for her young daughter and make decisions for a hopeful future.