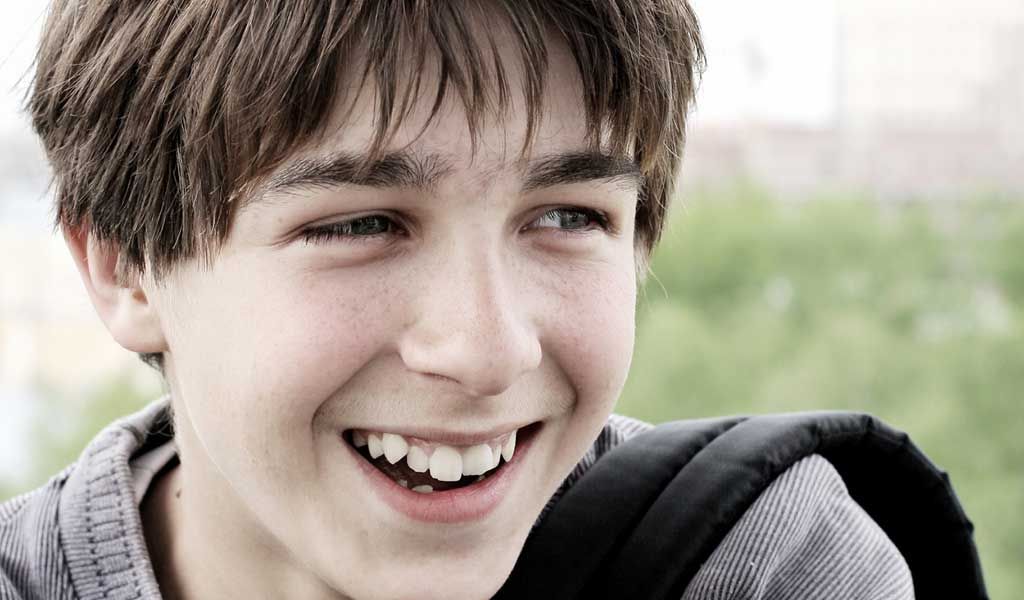 Jamison has one of the best laughs we have ever heard, though it took a long time before we heard it. 
Jamison came to CEDARS when we were alerted by the police that he and his family were in need of resources, support and education to help strengthen their family unit. We welcomed Jamison into our emergency shelter while these supports could be put into the home. 
Because of some of Jamison's experiences, he was closed off to the other youth and staff at our emergency shelter. He put on a tough exterior and didn't open up or get to know anyone. But the staff at CEDARS didn't give up on Jamison. We kept trying to get to know him while we worked with his mom to get their home ready for his return. 
One of the goals we have for all youth in our care is to help them make improvements in their lives. During a workshop on nutrition, we noticed that Jamison perked up and showed interest. One of our staff members, Georgiana, encouraged his interest and discovered that Jamison had a passion for fitness. 
Through a partnership with a local gym, we arranged for Jamison to begin taking boxing lessons. He enjoyed the demanding physical activity the lessons required of him and began to look up to his instructor as a role model. As his lessons progressed, we started to see Jamison come out of his shell and smile more. We even heard Jamison laugh! 
Georgiana often accompanied Jamison to lessons and cheered him on during sparring matches. As she was driving them back to CEDARS after one of these lessons, Jamison opened up to Georgiana. He knew that she genuinely cared about him and was someone he could safely confide in. 
He told her about some of the traumatic experiences he had endured during his young life, and what he was feeling inside. Georgiana reiterated that she and all of CEDARS staff were there to help and support him. Not only us, but our entire community of caring supporters wanted him to succeed. 
After he opened up to Georgiana, we saw a change in Jamison. He was more willing to engage with the other youth in our care, especially in a supportive, encouraging way. It was as if he wanted to pass on the encouragement and support he had received. 
We are honored to be able to share that Jamison has returned home to live with his mom. With help from CEDARS staff, the family has been able to put into place the proper resources and support for themselves so that they don't feel as if they are struggling or alone.