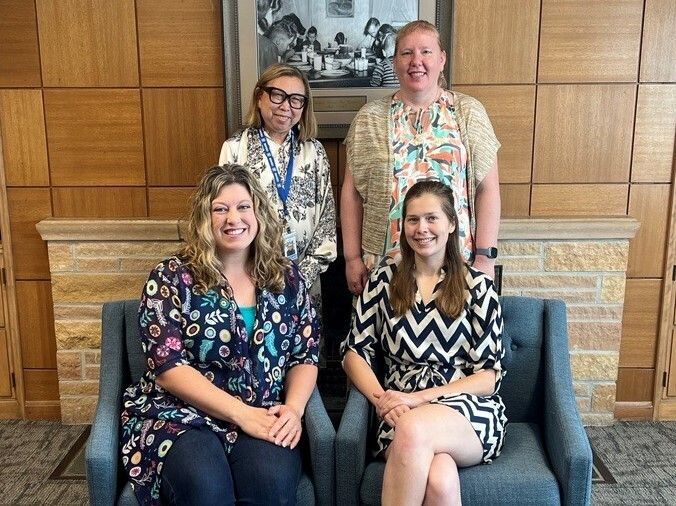 At CEDARS, we're always evaluating our practices to best meet the changing needs of the kids and families in our care. At the heart of this evaluation is the Continuous Quality Improvement (CQI) team, which uses key data and insights to maintain our high quality of care.
Throughout each year, the CQI team conducts a variety of surveys, analyses and other strategies to assess efforts such as employee satisfaction, discharge rates for kids and feedback from the kids and families we serve about the services they receive from CEDARS.
Our CQI department then uses these findings to guide program initiatives and services.
For example, when the CQI team examined the outcomes of youth leaving our Bridges Transitional Living Program, they found that kids weren't ending up as successful as we had planned. The CQI team presented these findings to the Bridges team, who then were able to adapt their services.
Because of these changes, over 90% of youth finish the program successfully. We're grateful for the CQI team's dedication to using data to improve the care we provide to kids and families across Nebraska!
---
In May, Joyce Lehn joined the CEDARS team as our new CQI Director. We recently asked her a few questions to get to know her better. Read her responses below!
Q: Hello, Joyce! We're incredibly grateful to have you leading CEDARS continuous quality improvement efforts. Could you tell us what drew you to this unique position as CQI Director?
A: As an educator, I was always impressed with the services provided by CEDARS to former students and their families. I was intrigued by the CQI Director position as it provided me with a new opportunity for helping kids and families.
Q: Why is CQI important to the kids and families CEDARS serves?
A: CQI is important to the kids and families served by CEDARS because it ensures the quality, integrity and success of all the programs they receive are at the highest standards possible.
Q: We know you're still fairly new to CEDARS, but what do you enjoy most able your role so far?
A: What I enjoy the most about my role at CEDARS is being part of a team of caring professionals who utilize a caring, creative and collaborative approach to helping youth and families succeed.
Q: CEDARS CQI team has been paving the way for growth and improvement for more than 20 years. Do you have any predictions in store for what's next in CQI at CEDARS?
A: During the next 20 years, I envision the CQI team using more digitalized systems that combine AI, data and CRM to provide services to CEDARS stakeholders by efficiently optimizing data through actionable insights, utilizing personalized experiences and building meaningful relationships.
Q: Tell me a fun fact about yourself!
A: I have two fur babies, Neo and Trinity, who are named after characters from The Matrix. Neo is a nationally certified therapy dog who has worked at Lincoln Southwest High School's Counseling Center and the University of Nebraska-Lincoln's TRIO Scholars Program. Trinity considers herself to be a diva- LOL.
Thank you for being here for kids and families, Joyce!