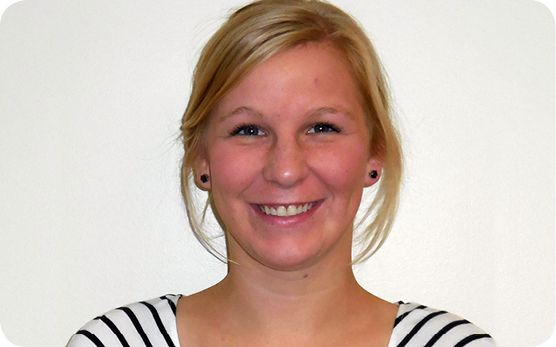 Kara is a Family Resource Partner on the CEDARS Foster Care team. Every day, she supports children and youth in foster families.
CEDARS: Hi, Kara! What was it like when you were a kid?
Kara: I had a pretty blessed childhood. I grew up in a small town where all of my family lived as well so I grew up with a lot of support with family and friends.
CEDARS: How long have you worked at CEDARS?
Kara: I have been with CEDARS for two years--on the Foster Care team the entire time. I did switch earlier this year from doing full support to being on the licensing team working with relative homes. I was pretty reluctant at first because I loved working fulltime with our foster families. However, licensing is definitely my niche! I love working with relatives who open their home to their grandkids, nephews/nieces, family friends, peers, etc. Everyone has such a different, unique story.
CEDARS: What is it like being on the licensing team?
Kara: Most of my work is with approved relative/kinship homes who take in their grandkids, nieces/nephews, or just a family friend. I also support a few of our foster homes who have taken placement of foster youth. A typical day may include typing up a home study, being out in the field doing interviews with approved homes, or spending time with the foster youth in their foster home.
CEDARS: What keeps you coming to work each day?
Kara: First and foremost, I love my coworkers. Our supervisors do a great job of making time for team bonding, anything from potlucks to making t-shirts together. When I'm not at work, my fiancé and I like to keep active - you can usually find us playing volleyball somewhere.
CEDARS: Is there one particular client that you feel was significantly impacted at CEDARS?
Kara: I don't think I could say there's just one client I feel was significantly impacted. I think no matter what, even if they might not realize it, every child's life is changed when they enter the foster care world. Whether they are here for 1 day or 3 years, their foster parent or one of the Family Resource Partners has made a difference in their life.
CEDARS: What would you say to someone considering going into the type of work you do?
Kara: There is often this misconception that foster kids are "troubled" or "hard to work with". These kids are experiencing the hardest time in their lives. Once these kids get into a stable environment, you'd be amazed at the difference it makes and the awesome things these children are capable of!