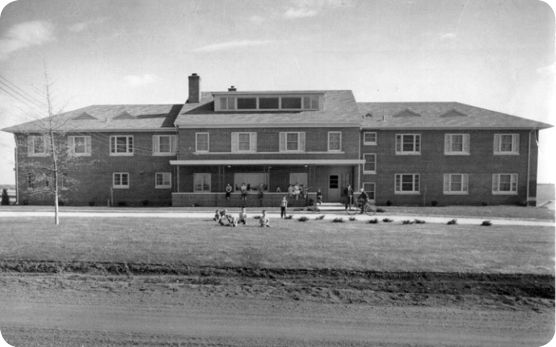 It started with one home. One couple, the Reverend Charles and Alberta Danner, who lovingly opened up their doors and hearts to a homeless child in need. As the number of vulnerable children in their home grew, the Lincoln community began to wrap the couple with support, eventually helping them to purchase a property which was at that time a good distance outside the city on which to construct the CEDARS Home for Children.
Today, that original 1950s building serves as the home of CEDARS administrative offices. A new wing, finished in 2010, is the new 24-hour emergency shelter—the only emergency shelter for unaccompanied youth in southeast Nebraska. In the past year, CEDARS Emergency Shelter served 175 youth, providing them with a safe place away from the dangers of abuse, neglect, homelessness and other significant crises.
Over the years, CEDARS has become more than just an emergency shelter, although safe refuge to children with no other safe place to go is still at the heart of how we serve the community. This past year, CEDARS served over 3,000 children and youth through its integrated programs.
President and CEO, Jim Blue, points out all this couldn't be done without continued community support, just like it was done over 70 years ago. "Our donors continue to provide stability and the critical resources necessary to make our organization strong for the children. Together, we are helping our most vulnerable children find safety, stability and permanent families."