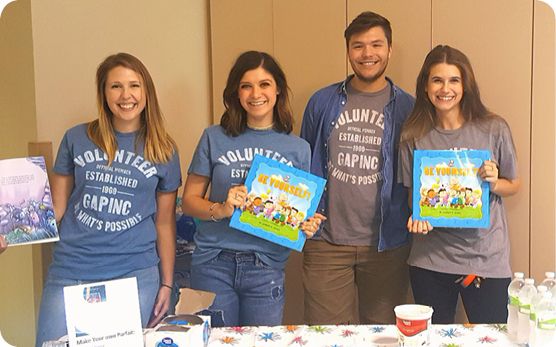 1. It's healthy. According to UnitedHealthcare Group, volunteers report better moods and lower stress levels. Improved moods and emotions have been shown to strengthen the immune system. Studies suggest that focusing on someone other than yourself can interrupt tension causing patterns. Volunteering is a great way to focus on someone else!
2. It's good for your resume. Many employers look for volunteering on prospective employees' resumes because it shows work ethic and commitment to the community.
3. It's fun. Many volunteers come to CEDARS through their work, church or community club such as Kiwanis. When volunteering with a group of individuals you know, friendships can deepen, not to mention you'll have more fun!
4. It saves resources. Last year, over 4,000 hours were volunteered at CEDARS, which saved the agency over $40,000. Volunteers' contributions of time and skill are crucial to the important work at CEDARS.
5. It changes a child's life. CEDARS serves nearly 3,000 vulnerable children and their families each year. Every day these children face the realities of abuse, neglect and homelessness. It is only through community support that CEDARS is able to bring safety, stability and enduring family relationships into their lives.
If you would like to volunteer at CEDARS and change the life of a child, please fill out our volunteer application. It is only through the passionate support of individuals who donate their time and resources that CEDARS is able to continue to serve the vulnerable children in this community.