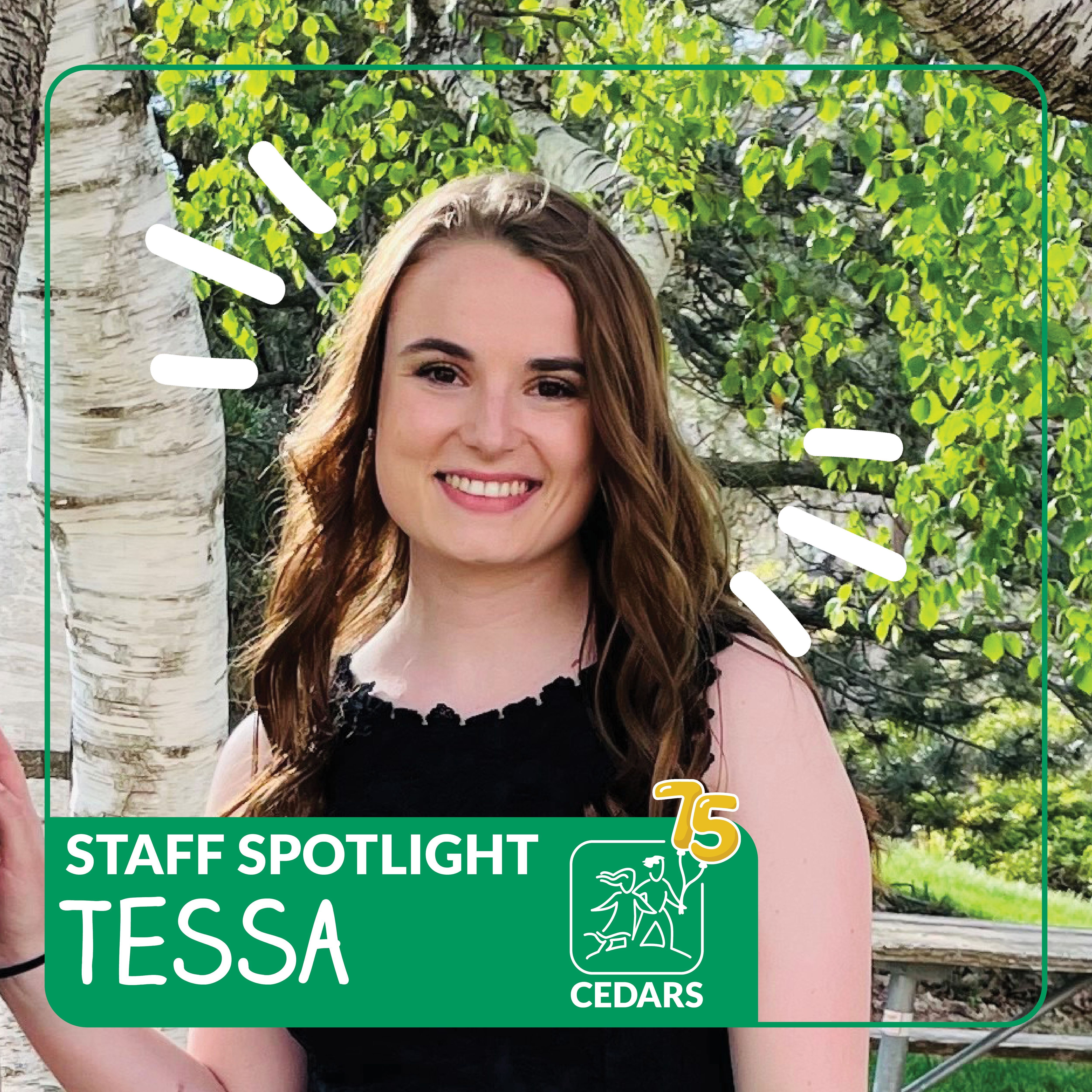 Today, we are highlighting the impactful work that Tessa does as a Family Partner for the Bridges Transitional Living program at CEDARS!
Her favorite part of her job is making connections with the kids that she helps every day. She loves watching them grow and thrive as they journey towards independence!
Tessa supports teens that come from all different walks of life—but what they all have in common is that they need a safe, stable place to call home. CEDARS Bridges program and Family Partners, like Tessa, champion and encourage kids to build life skills and meet their goals.
Tessa has been helping teens at CEDARS for 2 years now! She began as an intern and decided to become a full-time Family Partner after she graduated with her bachelor's degree. Tessa always thought that she would prefer working with younger kids, but that all changed during her internship! She loves helping teens to find their place in the world and building strong relationships with them.
Tessa believes that one of the most valuable aspects of her work is being open and trustworthy so that the kids she works with feel like they can talk to her about anything.
A fun fact about Tessa is that hedgehogs are her favorite animal—she even used to have one as a pet!
Help us congratulate Tessa on the amazing work she does every day at CEDARS!