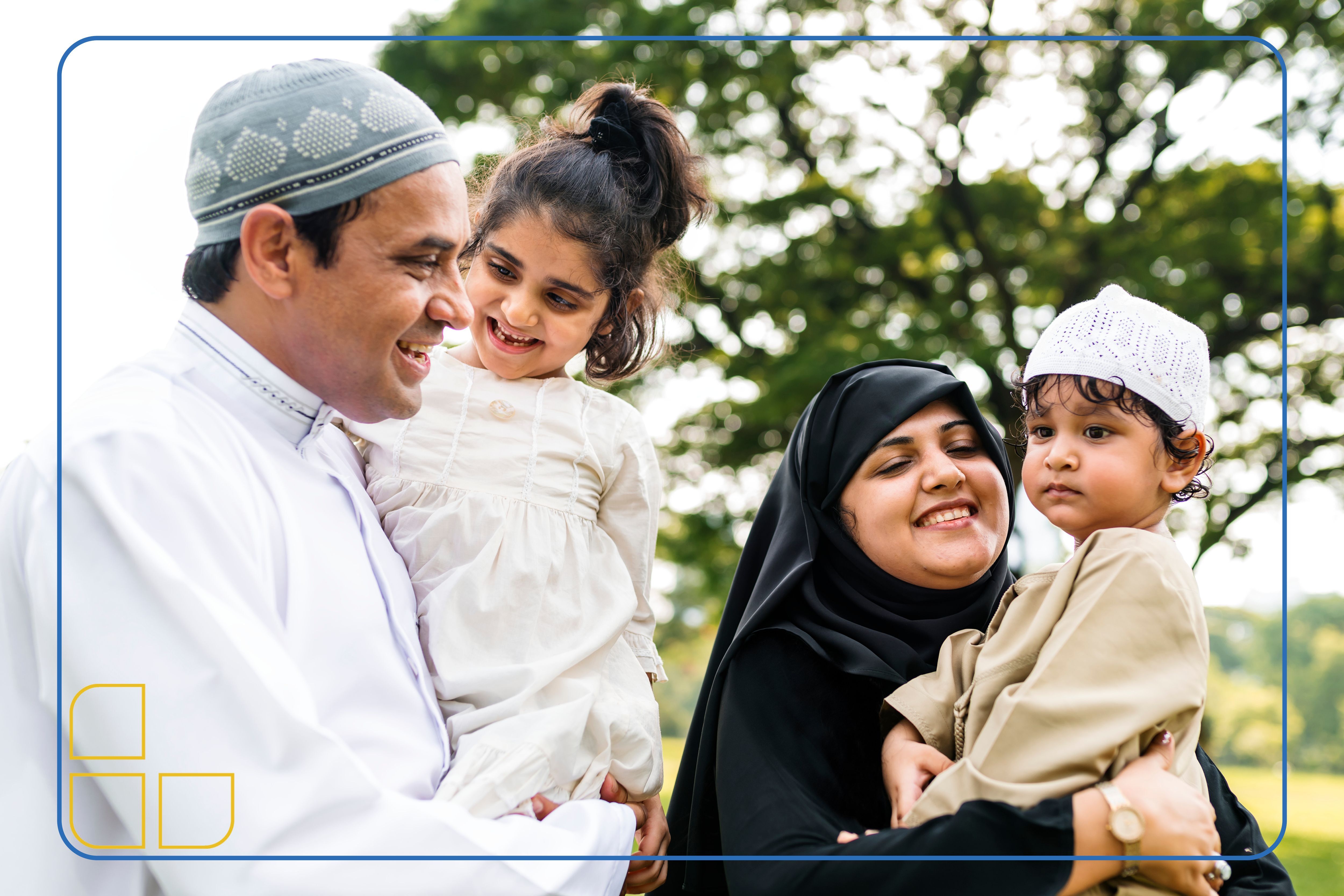 Samar and Pasha are an Afghan refugee couple that recently made the difficult decision to move to America with their two children, 6-year-old Deeba and 3-year-old Zain, to seek a safer life for their growing family.
Leaving behind their home, their culture, and their community of loved ones took a lot of courage, but this resilient family has done their best to keep their life in America vibrant and full.
This holiday season, Samar wanted to let her children experience their first Christmas in America. She even went to garage sales to find holiday décor and ornaments to help make their home festive!
As refugees, they have had to start from scratch; nearly all their resources go towards necessities, which means there is little to spare for the holidays. CEDARS nominated them for our Adopt-A-Family program, and each family member was able to make a list of items they would like to receive as gifts for the holidays. Then, our network of generous donors shopped for the items on these lists to help make their holiday wishes come true.
Samar selflessly asked for fabric and linens so she could handmake clothes for her husband, children, and soon-to-be-born baby. This is a traditional practice in her culture, and it is one way that Samar is showing her love for her family and honoring the memory of her home as they journey into their new beginning in America.
CEDARS is honored to serve this family as they adapt to their new environment, providing support to them in any way that we can. The Prevention Specialist that has been working with this family shared that they are "incredibly intelligent, resilient, optimistic, and brave".
There are countless families like Samar's who have all the right skills to be successful, but need a little assistance to learn the norms, culture and language of a new country.
CEDARS wants to continue to be here for more families like Samar's, but we can't do it alone. To find out the ways you can help, visit CEDARSkids.org/giving.