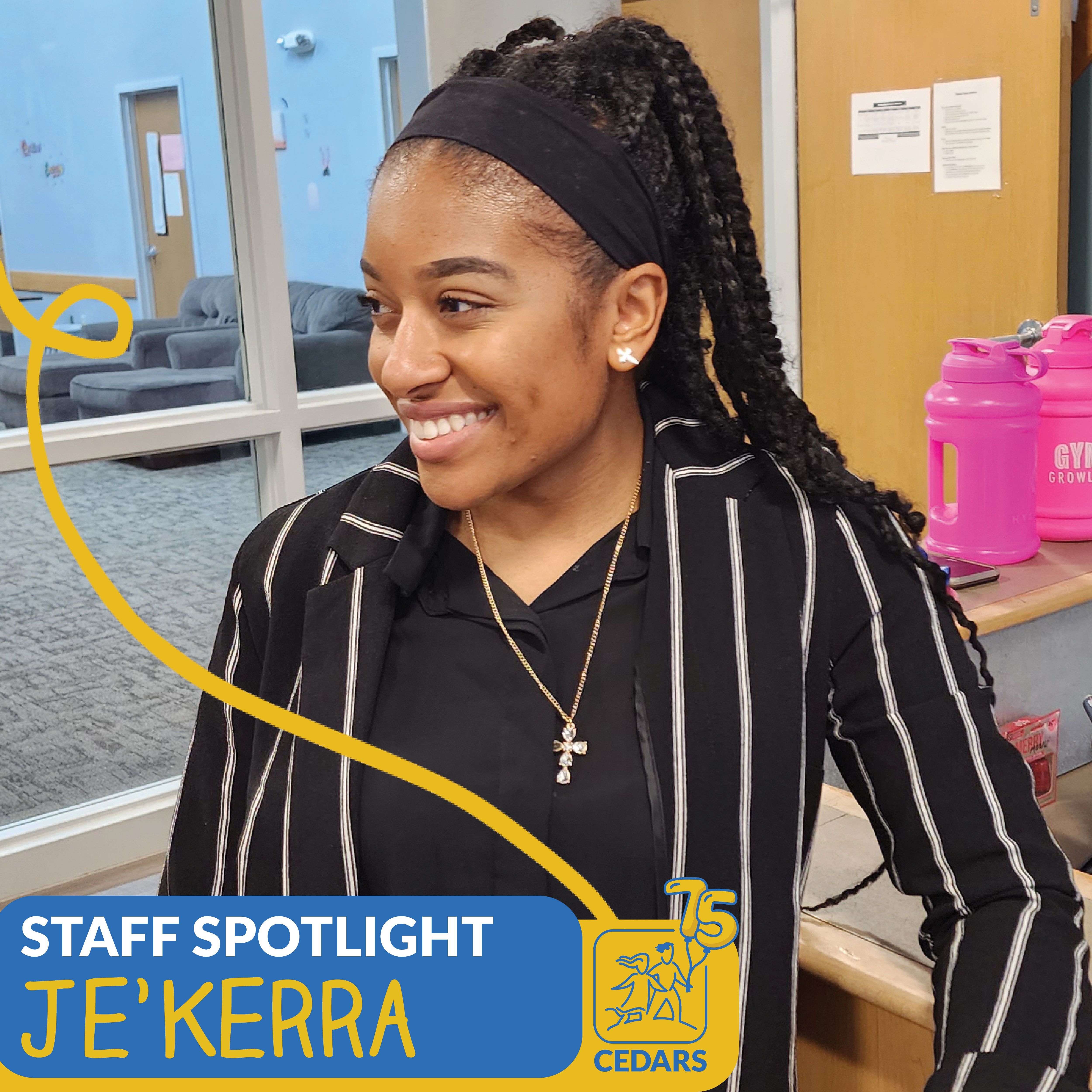 Today, we are highlighting Je'Kerra, a Youth Specialist that has worked in our Emergency Shelter for about 2 years!
Je'Kerra is a passionate and motivated person that brings so much to her team! As a first shift Youth Specialist, she helps kids staying in our shelter get ready for their days. She likes to make sure that she leads with positive interactions and affirmations to empower kids to have the best day they can.
For those kids that stay at shelter during the day, Je'Kerra guides them through independent study, teaches core life skills and does her best to give them the extra love and support they need as they build successful futures for themselves.
Je'Kerra believes in being a positive adult role model for kids and that building enduring relationships can truly transform lives. This was true for her when she was a young person navigating her own trauma. Her TeamMates Mentor was the person that helped her get through those challenging times and inspired her to create a new life for herself. Je'Kerra's mentor helped her to see her own strengths, and now Je'Kerra wants to pass on the baton by helping the next generation of kids build their strengths as well!
A fun fact about Je'Kerra is that she loves motivational speaking. She wants to one day travel the world as a professional speaker, inspiring people to pursue wellness and personal growth by sharing her own story!
Help us congratulate Je'Kerra for all the awesome work she does for kids at CEDARS!