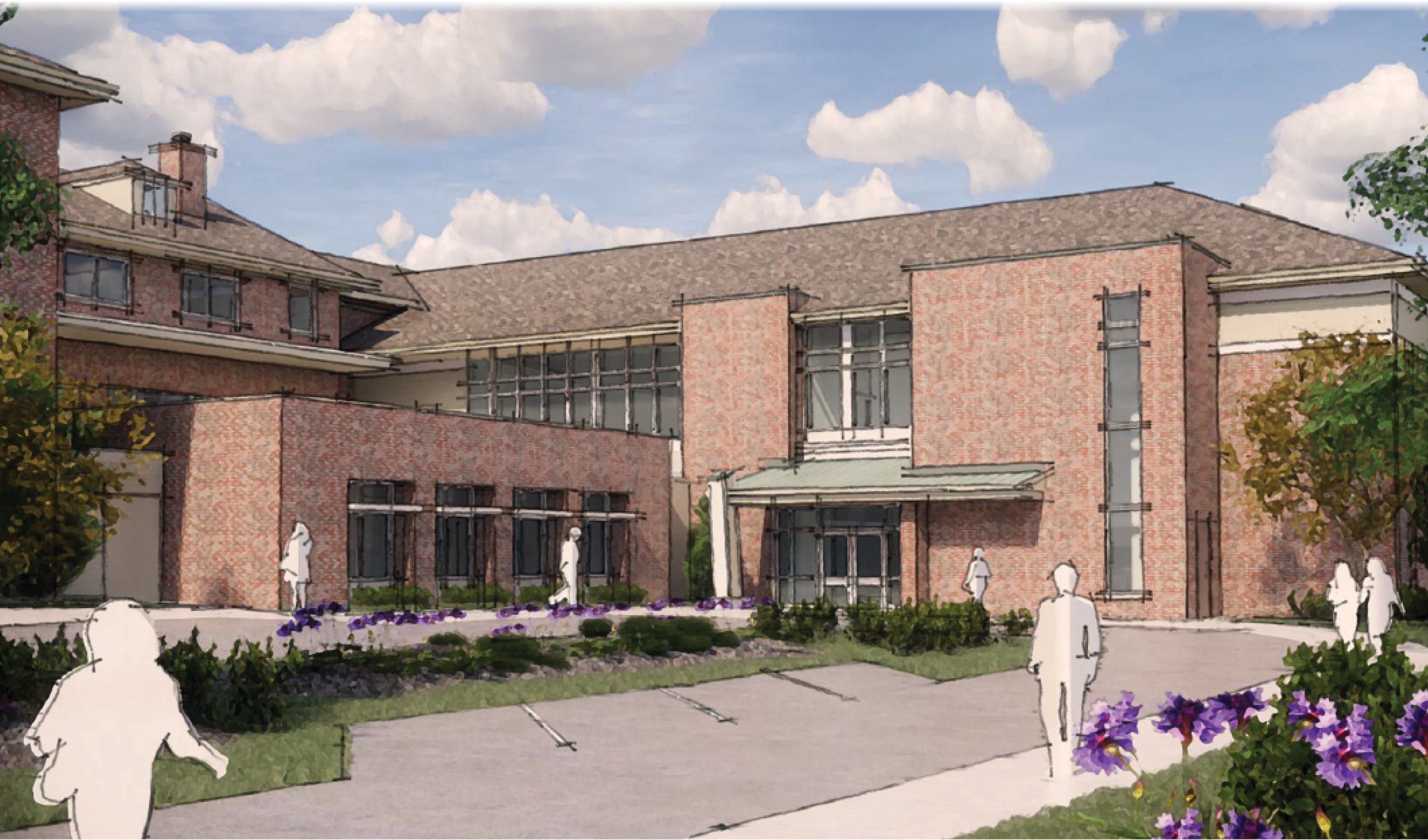 CEDARS announces the public kickoff of The Heart of CEDARS capital campaign. The $3.5 million project will add more than 3,800 square feet of space to CEDARS Emergency Shelter and make other essential campus updates to improve outcomes for the kids and families they serve. 
"For nearly 75 years, the Lincoln community has rallied around CEDARS," said President and CEO, Jim Blue. "We are thrilled to announce the generous continuation of this long-time support with the public launch of our capital campaign, which, today, has already received just over $2 million in major gifts and pledges." 
CEDARS Emergency Shelter receives referrals from more than 40 counties across Nebraska. Last year, CEDARS was able to accept only one-third of the referrals to Emergency Shelter. This addition will help provide the space and flexibility to best respond to the complex needs of kids who have nowhere else to turn.
"Our community is grateful to CEDARS for taking the lead on caring for kids who have nowhere else to turn and for moving forward with this important project, especially now. I'm impressed by their resolve and resilience amidst the difficulty of the pandemic and look forward to the completion of the project next year," said Mayor Leirion Gaylor Baird.
Just as the kitchen is the heart of a home, the additions included in the project will serve as The Heart of CEDARS, creating a space that demonstrates to the kids how much CEDARS values and cares for them as individuals. The addition and improvements will be a comfortable and dynamic environment for kids and the trusted staff that care for them. This includes plans to:
Construct a new kitchen, dining room, activity space, and recreation court so that kids have dedicated space when they are staying at the CEDARS Emergency Shelter. 
Build a dedicated program entrance helping kids feel comfortable when they come to CEDARS in crisis and providing much-improved access for families when they visit. 
Create a training and collaboration hub for staff, foster families, and community partners to come together around their shared mission of caring for kids. 
Union Bank and Trust is among the more than 75 major individual and corporate donors who have made major gift commitments to the campaign. Support from community leaders will help ensure the project is a success. 
"Being involved in our community is an important value at Union Bank," said Angie Muhleisen, the bank's President and CEO. "The Heart of CEDARS campaign gives us a chance to support some of Lincoln's most vulnerable kids and make a difference in their lives. We are excited to be a part of it in a meaningful way."
In addition to Union Bank and Trust, other major donors to the campaign include the Acklie Charitable Foundation, Michelle and Bob Benes, Susanne and James Blue, the Dillon Foundation, Dave and Jani Gentry, SCHEELS, and the estate of Dr. Daniel Till.
The COVID-19 pandemic adds a sense of urgency to the project, as CEDARS seeks to serve even more kids while other emergency shelters in Nebraska have closed their doors. To meet the need as quickly as possible, project construction began in October and is expected to continue through Spring 2021. Sinclair Hille Architects has provided design services for the project and Hampton Construction is the general contractor and construction manager. 
"We're humbled by the positive community response to the project so far and pleased to be more than halfway to our $3.5 million campaign goal. That said, we have more work to do to finish raising funds for this critically important project," said Blue. "We are counting on the community to join with us to help keep kids safe and healthy during this time of great need. The kids still need you."
 
Those interested in learning more about or giving to the campaign can visit cedarskids.org.
About CEDARS
Founded by community leaders in 1947, the mission of CEDARS is to help children achieve safety, stability, and enduring family relationships. CEDARS is well known across the community and state for providing the only emergency shelter for youth in Southeast Nebraska. Last year, CEDARS cared for 2,000 kids and provided 178 kids 5,316 nights of care in Emergency Shelter alone. More information at www.cedarskids.org.