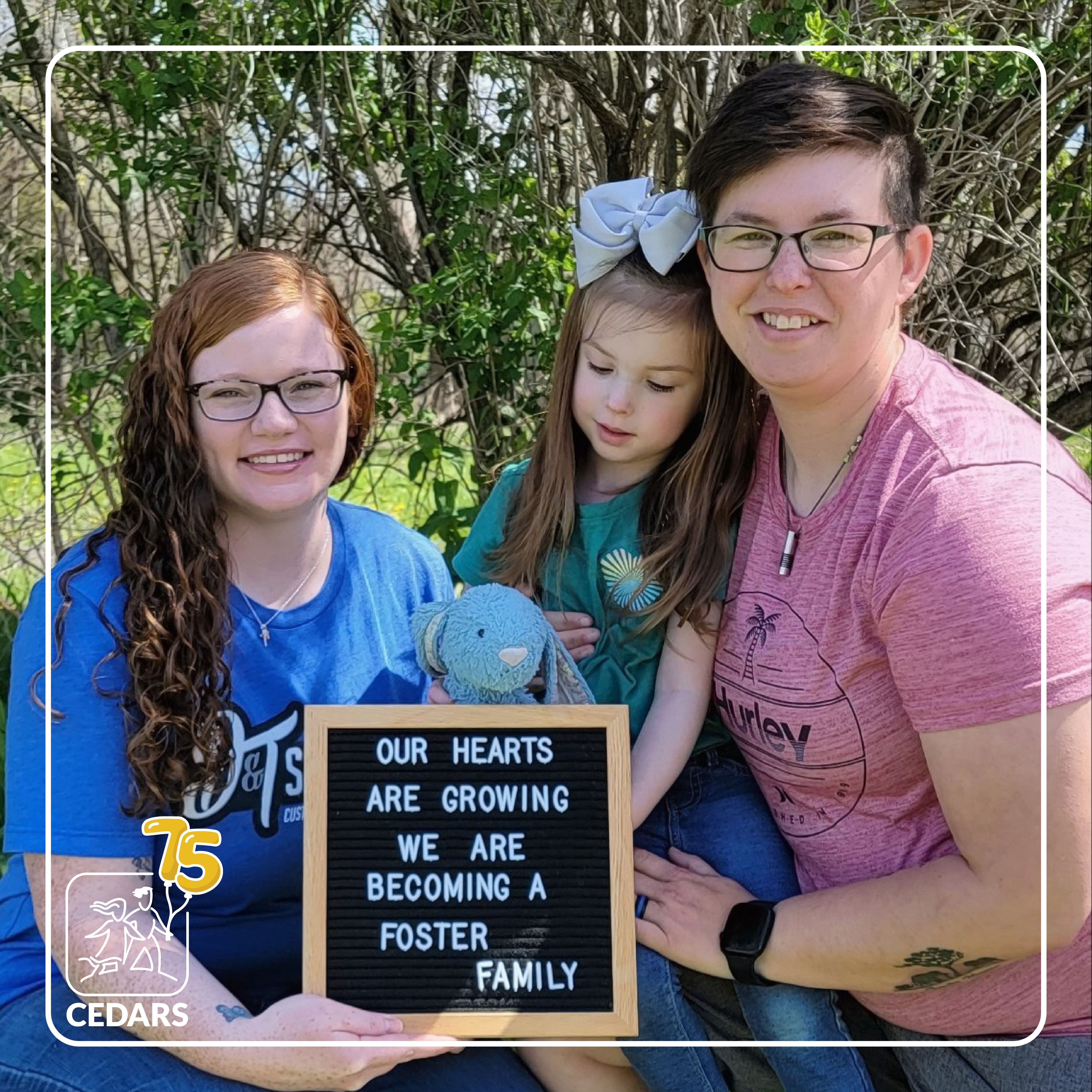 Meet the Hansen Family!
Brittany and Abbie recently began their foster care journey with CEDARS. Because of a difficult pregnancy with their biological daughter Baylee, Brittany and Abbie ultimately decided not to have any more biological children. As the years went by, they started to feel a connection to the idea of fostering. After reaching out to a family friend that works at CEDARS, they got all the answers they needed to make the choice to become foster parents!
The Hansens initially thought they would want to foster younger kids about the same age as Baylee. This all changed when they found out about the urgent need for foster homes for teenagers in need of safety and stability. Currently, kids ages 11-19 make up 62% of the number of foster kids in CEDARS care. Moved by this great need, the Hansens decided to open their home to teens and were able to spend the holidays together with two teen girls! The Hansens had this to say about their experience so far with their foster teens:
"They both are amazing humans. Having them placed into our home has been the best decision our family has made. I hope we can put a little bit of our love into the rest of their lives."
The Hansens began their foster care journey by completing our online application. You can too at cedarskids.org/foster.